Which actor/actress has the strangest list of people they have "slept with" in movies?
I was just thinking about Harrison Ford today and he has, in film, had sex with: an intergalactic princess, a replicant, a Nazi, and an Amish woman (off the top of my head). Who has the strangest list?
ScareTheRiven: Eddie Murphy f**ked a dragon in Shrek, might take the cake.
Primetime22: Cameron Diaz
– Jim Carrey
– Ben Stiller
– Chris Elliot
– Brett Favre
– John Cusack
– Catherine Keener
– Leonardo DiCaprio
– Jude Law
– Ashton Kutcher
– James Marsden
– Tom Cruise
– Justin Timberlake
– Jason Segel
– Shrek
– A car
DerringerHK: Ben Affleck "had sex with" Diane Lane in a movie where he played George Reeves (Superman) and then he was Batman and she was Clark's mom in BvS.
Batman f**ked Superman's mom, as Superman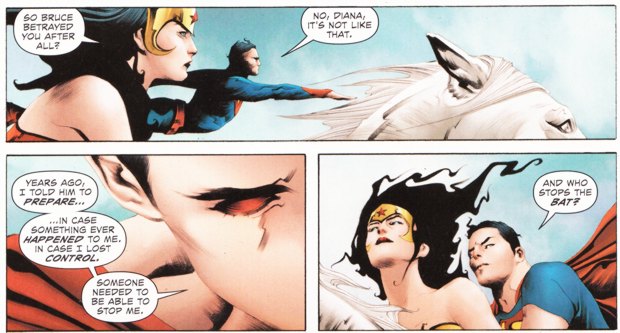 Z0MBGiEF: I'm pretty sure Robert Picardo f**king the Gremlin chick in the end of Gremlins 2 takes the gold medal for this one: https://youtu.be/feLgsG16YHw
omnilynx: Who's the guy in Splice?
TheIronHorse: Zoe Saldana slept with a legendary pirate, a Vulcan, an Avatar, Satan, and will eventually sleep with a half-Celestial.
kelerian: Whoever had sex with James Spader?
marvinscorsese: Well, Halle Berry f**ked Billy Bob Thornton. That's the winner in my book.
JC-Ice: Lea Thompson had sex with an anthropomorphic duck from another planet.
And she tried (but failed) to have sex with her son.
Edit: And she lost her virginity to Tom Cruise!
Cinemaphreak: > Harrison Ford today and he has, in film, had sex with: an intergalactic princess, a replicant, a Nazi…
A Nazi who was the sloppy seconds of his father.
Buzzin876: Angelina Jolie has a thing for Bad Boys.
– A Car Thief (Gone in 60 Seconds)
– A Serial Killer (Taking Lives)
– An Assassin (Mr. & Mrs. Smith/Wanted)
– Beowulf (Beowulf)
– A Tax Evader (The Tourist)
natsirtenal: Shatner …. F**ked all the aliens…all of them. Star Trek : The Many Basterds of Kirk . Newest series
meenchallenge1220: Dee Reynold's from It's Always Sunny in Philadelphia. Some notable lovers: Korean busboy for some secret to a microbrew and her stage manager that got her some small time comedy stand up gigs.
Slapdad-fish: Ron Jeremy
InternetDickJuice: Mila Kunis banged out a rival ballerina, her best friend Justin Timberlake, a half-dog with flying space boots Channing Tatum in Jupiter Ascending (where she tried to fuck both of her sons post-reincarnation), Kelso, and an animated fugitive in Family Guy.
analogkid01: Book never had sex with Rachel in "Witness."
"Rachel if we'd made love last night I'd have to stay…or you'd have to leave."
(Unless there's another Harrison Ford/Amish movie I'm unaware of.)
coffeemug73: Lea Thompson banged a duck, Tom Cruise and tried to bang her son.
I honestly don't know which one is the worst.
Bootrekt: Jennifer Lawrence.
passion4film: Kate Winslet's list is pretty good: a fellow murderer (Heavenly Creatures), a poor third class passenger (Titanic), a teenager (The Reader), a convict (Labor Day), the Marquis de Sade (Quills), her forgetful boyfriend (Eternal Sunshine), and Harvey Keitel (Holy Smoke!). Phew.
Stillnosheep: Chris Pratt?