Which actor/actress has the strangest list of people they have "slept with" in movies?
I was just thinking about Harrison Ford today and he has, in film, had sex with: an intergalactic princess, a replicant, a Nazi, and an Amish woman (off the top of my head). Who has the strangest list?
Eddie Murphy f—— a dragon in Shrek, might take the cake.
Cameron Diaz
– Jim Carrey
– Ben Stiller
– Chris Elliot
– Brett Favre
– John Cusack
– Catherine Keener
– Leonardo DiCaprio
– Jude Law
– Ashton Kutcher
– James Marsden
– Tom Cruise
– Justin Timberlake
– Jason Segel
– Shrek
– A car
DerringerHK: Ben Affleck "had sex with" Diane Lane in a movie where he played George Reeves (Superman) and then he was Batman and she was Clark's mom in BvS.
Batman f**ked Superman's mom, as Superman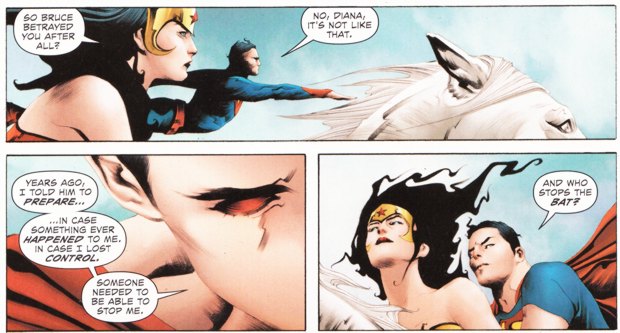 Robert Picardo f——- the Gremlin chick in the end of Gremlins 2 takes the gold medal for this one:
Zoe Saldana slept with a legendary pirate, a Vulcan, an Avatar, Satan, and will eventually sleep with a half-Celestial.
Halle Berry f—— Billy Bob Thornton. That's the winner in my book.
Lea Thompson had sex with an anthropomorphic duck from another planet.
And she tried (but failed) to have sex with her son.
And she lost her virginity to Tom Cruise!
Harrison Ford today and he has, in film, had sex with: an intergalactic princess, a replicant, a Nazi…
A Nazi who was the sloppy seconds of his father.
Angelina Jolie has a thing for Bad Boys.
– A Car Thief (Gone in 60 Seconds)
– A Serial Killer (Taking Lives)
– An Assassin (Mr. & Mrs. Smith/Wanted)
– Beowulf (Beowulf)
– A Tax Evader (The Tourist)
Mila Kunis banged out a rival ballerina, her best friend Justin Timberlake, a half-dog with flying space boots Channing Tatum in Jupiter Ascending (where she tried to fuck both of her sons post-reincarnation), Kelso, and an animated fugitive in Family Guy.
Lea Thompson banged a duck, Tom Cruise and tried to bang her son.
I honestly don't know which one is the worst.
Jennifer Lawrence.
Kate Winslet's list is pretty good: a fellow murderer (Heavenly Creatures), a poor third class passenger (Titanic), a teenager (The Reader), a convict (Labor Day), the Marquis de Sade (Quills), her forgetful boyfriend (Eternal Sunshine), and Harvey Keitel (Holy Smoke!). Phew.
Twitshot